Provincial Councils and Local Government Minister Faizer Mustapha said the much-delayed Delimitation Committee's report with the signatures of all five members was today handed over to him by Committee Chairman Ashoka Peries.
At a media briefing in Colombo he confirmed he had received the report signed by the five members and it would be gazetted in accordance with the Local Government Elections Act once the typing errors are corrected.
On an earlier occasion the refused to accept the final report of the Delimitation Committee on the basis that two of its five members had not signed the report.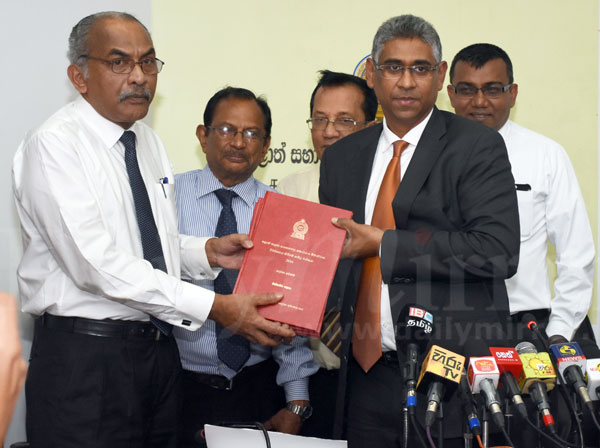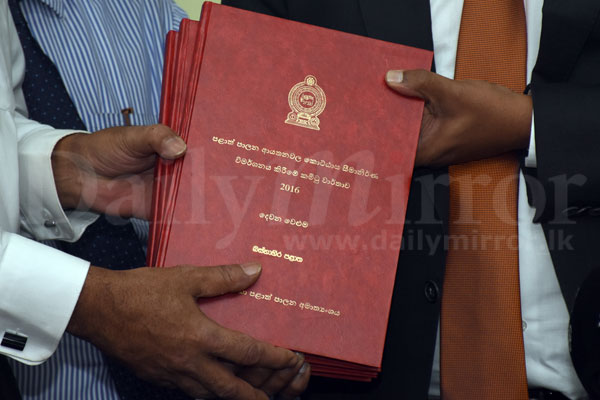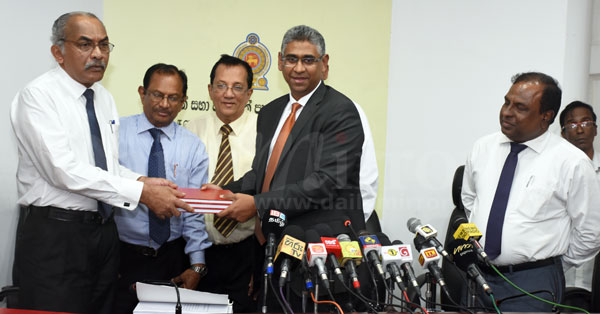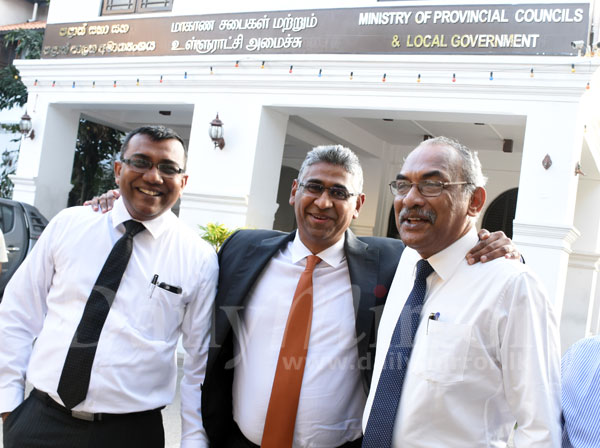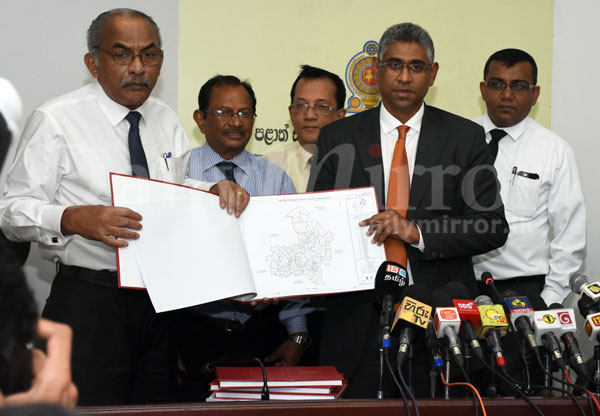 Pix by Kushan Pathiraja