The Free Trade Agreement (FTA) signed with Singapore was detrimental to the country because it would allow the flowing in of cheap labour from countries such as India, Pakistan and Bangladesh, the joint opposition said today.
JO MP Bandula Gunawardana said any company which is registered in Singapore, irrespective of its composition or origin, would be allowed to outsource employees from any country to Sri Lanka.
"When a Sri Lankan firm requests Singapore for employees, be it carpenters, painters or masons, Singapore can send employees from other countries to Sri Lanka," he told a news briefing.
The MP said trained and unskilled labourers arriving in Sri Lanka would make an impact on the employment of Sri Lankans.
"When a hotel of Indian origin requests for Indian labourers to be sent, Singapore can provide them now," he said.
The MP said they were not against any FTA or any particular country and said they are only against the FTAs which would be harmful to Sri Lanka and be beneficial to the other country.
Meanwhile, Sri Lanka Podujana Peramuna (SLPP) Chairman G.L. Peiris said no Singaporean will come to work in Sri Lanka because their salaries are higher than ours.
"It is the Indian, Pakistani and Bangladeshi nationals who would come here through Singaporean firms, because the salaries here are higher than theirs," he said. (Lahiru Pothmulla)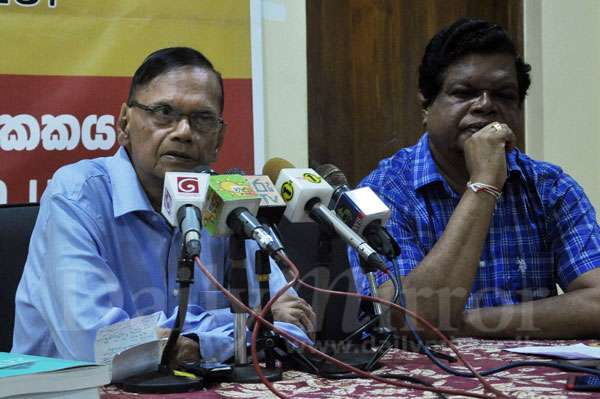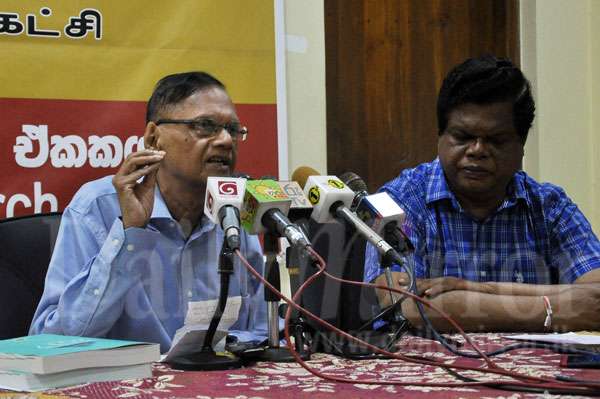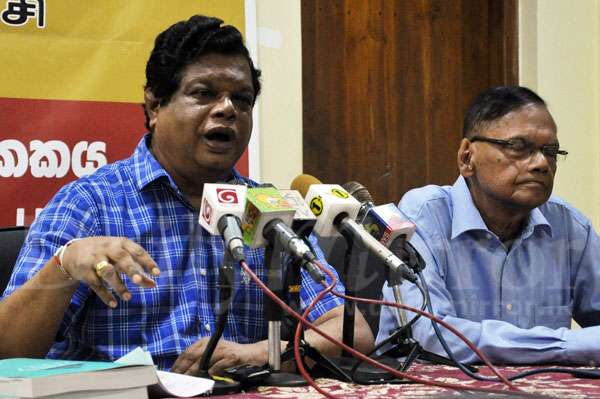 Pix by Nisal Baduge