Govt. introduces slew of measures to improve food processing to boost rural economy
Rs. 16 billion project including $ 101 million WB loan kicked off by 
PM to provide grants to 790 companies
Rs. 70 billion earmarked in 2018, plans include growing 
100 m plants, establishing 200,000 beekeeping units
Import 10,000 cattle, set up 20 factory production areas to improve food processing
PM insists projects essential to modernise agriculture, provide jobs, increase exports and boost FDI
Says Sri Lanka ahead in South Asia in encouraging use oftechnology in agriculture
 By Uditha Jayasinghe
Bringing the Government's ambitious agriculture modernisation program to the fore, Prime Minister Ranil Wickremesinghe yesterday displayed renewed focus on expanding primary industries with sweeping new measures to modernise agriculture, create jobs and develop Sri Lanka's rural economy.   
As the latest step in this process, the Social Welfare and Primary Industries Ministry kicked off a Rs. 16 billion project with a Rs. 9 billion loan from the World Bank to support 790 primary companies involved in everything from crab meat processing to oil extracts. 
The selected companies, all engaged in agro-processing industries, were given grants to expand their ventures to increase exports and provide jobs. Several of the companies were presented with their grants during a ceremony with Prime Minister Ranil Wickremesinghe serving as the Chief Guest.
Titled the 'Agriculture Sector Modernisation Project Value Chain Development Program', the project will also include a $ 102 million loan from the World Bank.
"The World Bank has always stressed on the need to develop the rural sector for the modernisation of the economy as a whole. So this is one of the programs by the World Bank to transform our economy and ensure that we are engaged in fast development," Wickremesinghe said, expressing his gratitude to the World Bank.   
"When the village is prosperous the country becomes prosperous. Today the village economy has become a problem. People, especially young people, have moved away from agriculture but we are trying to turn the tide and to link Sri Lanka to the transformation that is happening in other parts of the world. This is one such attempt. Whether it is the US, China, Thailand or Malaysia, they are engaged in transforming the agri sector. In these countries even though the number of employees are reducing, productivity and income are up but this change is yet to happen in South Asia. However, we have started this effort and we want to increase revenue from agriculture and fisheries. This will also complement other entrepreneurial programs the Government is focusing on to strengthen the rural economy," he said.  
The Prime Minister pointed out that this would assist Sri Lanka to continue increasing its exports and investment in line with Government targets of doubling exports by 2020. He also noted that Sri Lanka attracted the highest amount of Foreign Direct Investment (FDI) of $ 1.9 billion in 2017 and was on track to increase this amount in 2018.
"We will not stop here. We will continue to improve the economy. When we took over the economy many questioned our ability. People were worried about the debt burden but we have strengthened the macro economy and continued strengthening the economy. Despite debt and other issues we have improved exports and investment. Through this we aim to increase jobs. When development only happens in cities youngsters leave villages and move to the city. This does not help the rural economy. However, we are now trying to give them the opportunity to stay in their homes and earn. In the last two years we have faced drought and floods but our economy did not collapse. We must continue our support for the agriculture sector so it can face these challenges and grow."
Wickremesinghe pointed out that primary industries are the first point of value addition and as such it was the ideal point to improve value addition and thereby reduce poverty.
Social Welfare and Primary Industries Minister Daya Gamage outlined extensive plans to improve primary industries to boost exports and employment.   
"We are committed to a new journey in agribusiness development. We are committed to making Sri Lanka an easy place to do business and present to the world the opportunities Sri Lanka has to offer. We wish to transform the industry so that it can compete globally. Earlier when I reached out to investors the constant response was we cannot invest because there is insufficient raw material to increase agri processing," the Minister said.  
The ministry plans to cultivate 10 million plants in mango, cinnamon, nutmeg and others. There is a long-term plan to grow 100 million plants, establish 200,000 beekeeping units, import 10,000 cattle to boost milk production and set up 20 factory production areas to improve food processing.
Investment in these programs is expected to top Rs. 70 billion in 2018, which is a growth of 39% from last year. But the Minister pointed out that policies need to change to accelerate this reform process.
"This latest project was designed to promote this task. It will promote market access, value addition, improve technology usage and increase linkages between the private sector and farmers. This project will also help Sri Lanka to create one million jobs and increase per capita income to $ 5,000 and help the country reach a $ 30 billion export goal by 2025, the Minister stressed.   
"The goal is to do something of tangible experience for the people. I make an appeal to all public officials to work together to realise the goals of the project. The idea is to increase crops so that food processing factories would have ready access to raw materials to increase exports. We also have measures to promote the cinnamon industry and combat climate change."
President orders workshop for Ministers, MPs and officials on economic development plan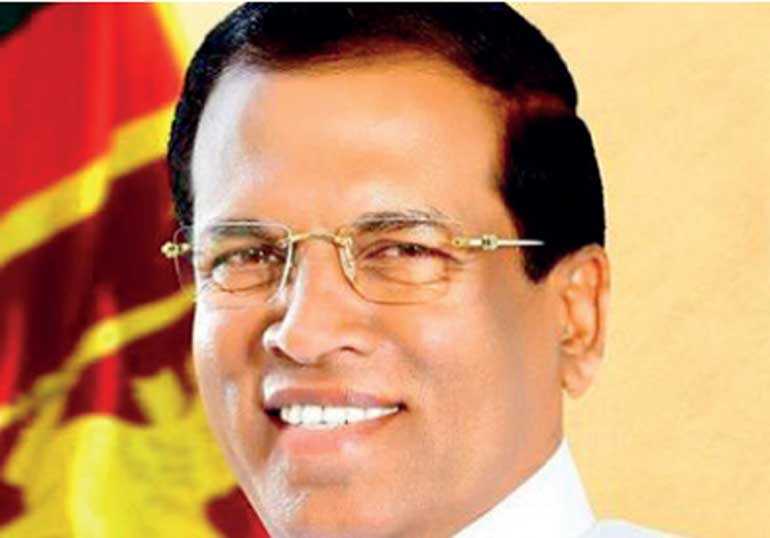 President Maithripala Sirisena has advised the National Economic Council (NEC) to hold a special one-day workshop on the Government's comprehensive economic development plan for ministers, Members of Parliament representing the Government, ministry secretaries and Central Bank and Treasury officials.
He said such a workshop would be helpful to make them aware of the plans and also to obtain their views and suggestions.
The President suggested this at the NEC meeting chaired by him at the Presidential Secretariat yesterday, where the National Economic Program, comprising long-term, short-term and structural reform strategies were taken up for discussion.
The National Economic Program is expected to consolidate and unify all economic plans and programs that have been proposed and implemented so that there will be one comprehensive economic plan for the Government. In order to bring immediate benefits to the people, the program has identified rapid rural development with a three-year implementation period.