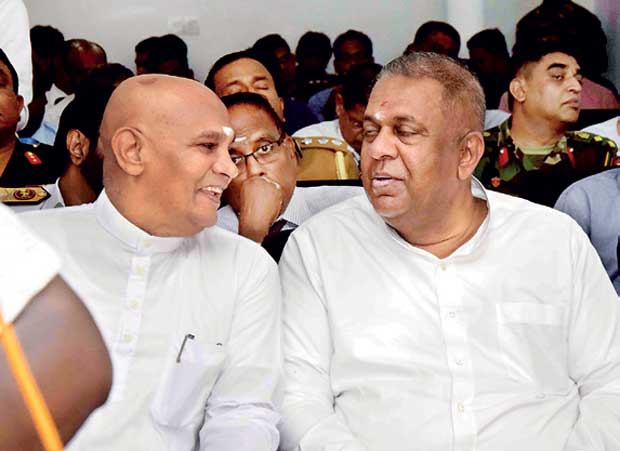 Northern Province Governor Reginold Cooray in conversation with Finance Minister Mangala Samaraweera
Sri Lanka Customs Department recently opened a Sub Preventive Office in Kankasanturai after a lapse of 34 years under the patronage of Finance and Mass Media Minister Mangala Samaraweera and Northern Province Governor Reginald Cooray.
Sri Lanka's customs operations started way back in 1806 under the British rule with three central points in Colombo, Galle and Jaffna.
Customs operations in Jaffna came to a halt in 1983 with the breaking of the separatist war and in 2011 customs operations were started temporarily at a makeshift office in Jaffna post office.